After spending my mornings shouting at little boys who stare into space, like a deer in headlights, and enduring my husband's antics as he aimlessly "works from home," I need to GET THE HECK OUTTA DODGE!
Fortunately, the sweet smell of freedom is creeping in as the world slowly reopens, for now anyway, and who better than my besties to recharge with?!?!
I can't speak for everyone, but when you need a break from the chaos of life, a girls trip is just what the doctor ordered. Have you planned yours for 2022? NO?! Well, get to it. It doesn't have to be lavish, just get away together and turn up, which is relative at our age. My girl gang turns the BIG 4-0, so we are celebrating ALL YEAR long, EVERYWHERE!
My Circle is "friendship goals" and true baddies, scroll below to get a glimpse:
Oh, I'm an equal opportunist, so for my male readers, this applies to you too. Fill your cups too with a lil' bromance. And ladies, if you have a problem with your mate going off to hang out with their buddies, get over it. It's one of the best gifts you can give YO-SELF, oh, and your mate. Set them free and watch the person who returns back to your home - MIRACULOUS!
Now, if you know, you know. But for those of you who have been in the dark, this is the year to get your girlfriends together for a reunion and here's why:
Life Overload
I am not sure I ever disconnect from everyday life and that can be overwhelming. But, something about being utterly silly and performing the entire Beyoncé Homecoming with my bestie babes sheds all of life's inhibitions. Work and family can be demanding, but you forget all of that when you curl up on the couch in your cute or ugly jammies - remember, no judgment - and fall asleep mid-conversation along with everyone else at what feels like 3:00 a.m. but it's really just 9:30 p.m. We all need that break from our routine and a getaway from reality. You can be carefree, let loose, eat and drink what you want, sleep in, talk to people or not, and NOT share a bed with anybody - okay we have grown to this point, this wasn't always our story. A girls getaway really positions you to return to your life with clarity and a new appreciation.
Praise Overload
"Girl, you doin' a good job! Oh, your hair/skin looks so healthy and gorgeous. I see ya, looking like a whole snack! Yasss, you betta werk that dress. Ok, Super Mom, that [kid's] birthday party was everything. Congrats Boo on the new ________ (job, award, house, bae, etc.)!" And the praise goes on.
No matter how you may have been feeling before you arrived, you just got a major confidence boost once you step into the land of the girls trip. If you need a cheerleader in your corner or if you are feeling insecure, your friends got your back and they see all the things that are great about you that you may have missed. No one is harder on ourselves than we are, but your girlfriends pour into you when, and the way, you need to be uplifted.
If you go on a girls trip and you don't get uplifted, you need some NEW FRIENDS! No bad vibes allowed, PERIODT!
Endorphin Overload
Maxwell (Anthony Hamilton & Joe) NIGHT 2022 Tour - FedEx Forum Concert Suite, Memphis, TN
When laughter, squeals, and oohs and ahhs ensue just from driving around at 1:00 a.m. looking at new builds - YES, really - and dreaming of your next home purchase or rental property, you know you are in your happy place. The reminiscing of prior trips, college days, and other fond memories gives you an overdose of the love hormone - oxytocin - and all is right in the world again. "WARNING - be careful of the decisions you make when you are high off girlfriend time," should be a text reminder as you begin every girl's escape. Your mind, body, and spirit need these moments of uncontrollable laughter and lack of judgment to just be you, and be free. It gives you energy and the bliss you have been seeking. When you have been friends as long as me and my friends have, you can have fun doing absolutely nothing.
Therapy Overload
You know that problem you've been going through alone or just giving teasers of over text? Now, you have a captive audience in front of you, and you just unload. But guess what, your girlfriends are here for it and each person steps up in their respective role to help you problem solve, console, get mad with you, cry, and/or just listen. Just what you needed! Everyone has their own ish going on and sometimes a telephone conversation is not enough.
Let's face it, adulting is ghet-twah, and sometimes you need your friends to think through some major decisions in your life. When you get all your girls in a room, it's therapeutic, it's a release. You can share in a safe space, and get just enough juice to go on for another day.
Experience Overload
That bucket list you created has been waiting on you to check some things off and your girl boos are READY! Hiking, sleeping on a tour bus (those bottomless mimosa got us), pole dancing classes, parasailing, zip lining, bungee jumping, yachting with complete strangers (Chi-Town fun), bottomless mimosas, or even a Korean spa where everyone is butt-arse naked and you get the best scrub of your life - whatever it is, your group is down.
There is never a dull moment on a girls trip, and as the group matures, so do your activities. At present, a spa experience is essential for every journey! The cool part is you are all on the same page. Even when part of the crew is like, "Nah" to doing something, you are unbothered because you are all grown, and believe in letting grown folks be grown folks.
Goons Overload
You can be the most professional - whatever that means in today's world, have the best education, and be the winner of Miss Congeniality, but get outta line with one of our friends, and you assuredly will get read all your rights. Your girlfriends are not only protective of your friendship, but they are protective of you. Why, because they genuinely believe you deserve happiness, peace, and joy, and are willing to shield you from anything or anyone that takes that away from you.
This is the same crew that hopped in a small SUV, 8-10 deep, because someone betrayed our friend. You only have to say, "ride out," for us to get in formation to whoop some azz. Basically, we are not above serving you a side of nice-nasty commentary, or if you really test our gangsta, full on Molly-whopping you clean across a parking lot in some red bottoms and a Sergio Hudson suit, and daring you to utter a word of this. In all seriousness, this level of love, honor, and protection is needed among women, especially Black women who yearn and deserve to be protected in so many spaces, and we just aren't.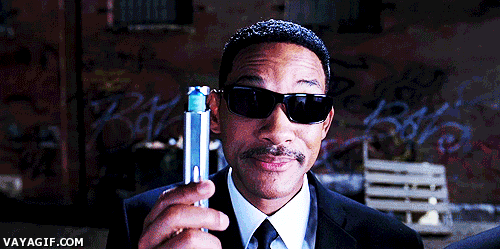 BLOOP - you have been "Men in Blacked," and whatever you just read no longer exists. If we ever run for office, we will absolutely have an Olivia Pope "fixer" on speed dial, but so grateful social media did not exist in our formative years!!!
So catch up Sis, and round up your crew of fabulous femmes, STAT! My friends have over 20+ years of friendship and the love and support we have given one another over the years is invaluable.
Grateful to God for all of these women and the many more who have touched my life, who inspire me, who bless me every day, and who love me for me! That's the gang gang you want, and those are the ones you need to plan a Gurl Getaway with TA-DAY!